The Harmon (Recessed) Hinge
E.R. Butler & Co. Collection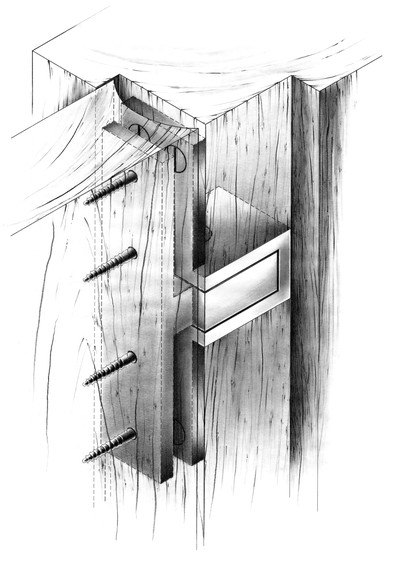 The Harmon hinge, named for its English inventor, is also known as a recessed or pocket pivot hinge. No part of the hinge projects beyond the face of a door in either its open or closed position: the door may swing clear of its opening and fold back at a right angle to its closed position. If desired, the door can open into a pocket to form a deep paneled reveal. The Harmon hinge complements both traditional and contemporary architectural styles.
E.R. Butler & Co.'s Harmon hinge operates on a non-contact bearing system and is available in two grades: standard plain bearing or heavy-duty caged bearing. To carry doors of all weights and sizes, our Harmon hinges are manufactured from an exceptionally strong magnesium brass alloy.
Hinge dimensions vary according to door thickness. Standard hinges are available for 1 1⁄4, 1 3⁄8 , 1 3⁄4 , 2, 2 1⁄4, 2 1⁄2, 2 3⁄4 and 3 inch thick doors. Additional sizes may be specially ordered.
Harmon hinges are available in all standard, custom plated and patinated finishes.
Downloads
The Harmon (Recessed) Hinge