Publications
E.R. Butler & Co.'s products are featured in the following publications:
Architectural Hardware
Ideas, Inspiration, and Practical Advice for Adding Handles, Hinges, Knobs, and Pulls to Your Home
By Nancy Berry
Publisher's Description:
With the increased focus on building and renovation over the past decade, there has been a growing demand for hardware that is both beautiful and functional. Magazines and DIY shows have touted the importance of updating hardware and now even famous designers are marketing their own door pulls, but with so many options home owners often don't know where to begin. Architectural Hardware focuses on all aspects of incorporating architectural hardware into the home history, styles, finishes, tips from the pros, how-to projects as well as room-by-room hardware design. In addition to a complete discussion of every facet of decorative hardware components for the home, Architectural Hardware also provides useful information on what to look for when shopping for hardware, such as hardware grades, safety codes to consider, security, as well as basic step-by-step installations instructions and room-by-room design tips from top designers, builders and architects.
Available from Amazon.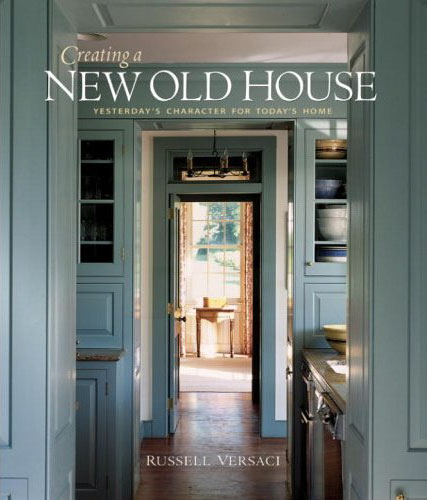 Creating a New Old House
Yesterday's Character for Today's Home
By Russell Versaci
Publisher's Description:
Anyone who yearns for an older home – but is daunted by the prospect of owning one – will love this book. Through hundreds of inspiring photographs and engaging text, the author describes what gives traditional homes their enduring appeal. Versaci identifies Eight Pillars of Traditional Design that create a solid foundation for combining authentic, traditional design with livability to create homes that feel old yet live new. Featuring a vast array of new, old-house styles – from colonials to farmhouses – from all over the country, the houses illustrate the creative work of architects, builders, and craftsmen who are forging the movement toward building new homes that capture an old-home sensibility.
Available from Amazon.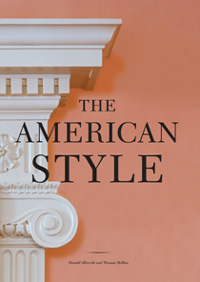 The American Style
Donald Albrecht and Thomas Mellins
Publisher's Description:
Easily the most recognizable architectural style in America, with its brick or shingled facades trimmed in white and ornamented with restrained classical detail, the Colonial Revival emerged in the late nineteenth century and is still the basis for classical design today. The American Style surveys the evolution of the Colonial Revival from the 1890s to the present, focusing on the period from 1900 to the 1930s when New York City was a major center of architecture and decorative arts. Leading architects, including McKim Mead & White, Delano & Aldrich, and Mott B. Schmidt, used its vocabulary for private residences and clubs as well as institutional buildings — banks, schools, churches, and museums. Richly illustrated with archival photographs and objects from the collections of the Museum of the City of New York and other major institutions, The American Style will be the definitive record of an enduring aesthetic in architecture and decorative arts.
Available from Amazon.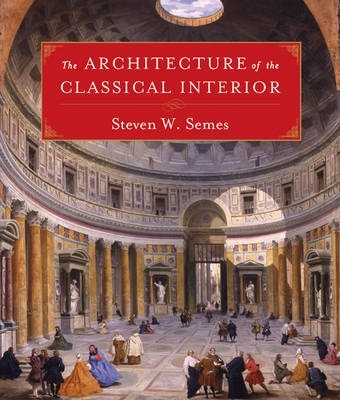 The Architecture of the Classical Interior
By Steven W. Semes
Publisher's Description:
The principles of classical architecture applied to the design of interiors, both residential and public. A practicing architect shows how the elements that constitute the classical interior – wall and ceiling treatments, doors and windows, fireplaces, and stairs – can be composed into rooms satisfying both aesthetic and practical criteria. Historic and contemporary examples illustrate both generic and specific solutions for designers working in the classical tradition today. 75 color and 75 black-and-white photographs.
Available from Amazon.